Congratulations to the Sydney Trains Network Rules team who won the Safety Champions category at the Sydney Trains Excellence Awards for the Digital Protection Officer Workbook (DPOWB) project.
The awards ceremony was held at the Australian National Maritime Museum on 10 November to celebrate the inspiring achievements from the past year at Sydney Trains. Transport Minister Jo Haylen, Sydney Trains Chief Executive Matt Longland, Transport Secretary Josh Murray and Sydney Trains Executive Directors were in attendance to congratulate the awards finalists.
The DPOWB launched in June 2023 and gives Protection Officers the ability to manage worksite protection planning entirely online. The DPOWB replaces a paper-based process which was time-consuming, eco-unfriendly and expensive. It has potential to be used by the global rail industry to improve safeworking practices, reduce costs and promote sustainability.
Well done to the team!
The DPOWB is continually evolving. We're looking for POs, Rail Safety Coaches and their managers to provide feedback on the DPOWB. Whether you're yet to sign-up, use it occasionally or are a regular user – we want to hear from you! Please complete our short survey by Friday 8 December.
If you would like more information about DPOWB visit the Protection Officer Portal page.
For any questions, please email nru@transport.nsw.gov.au.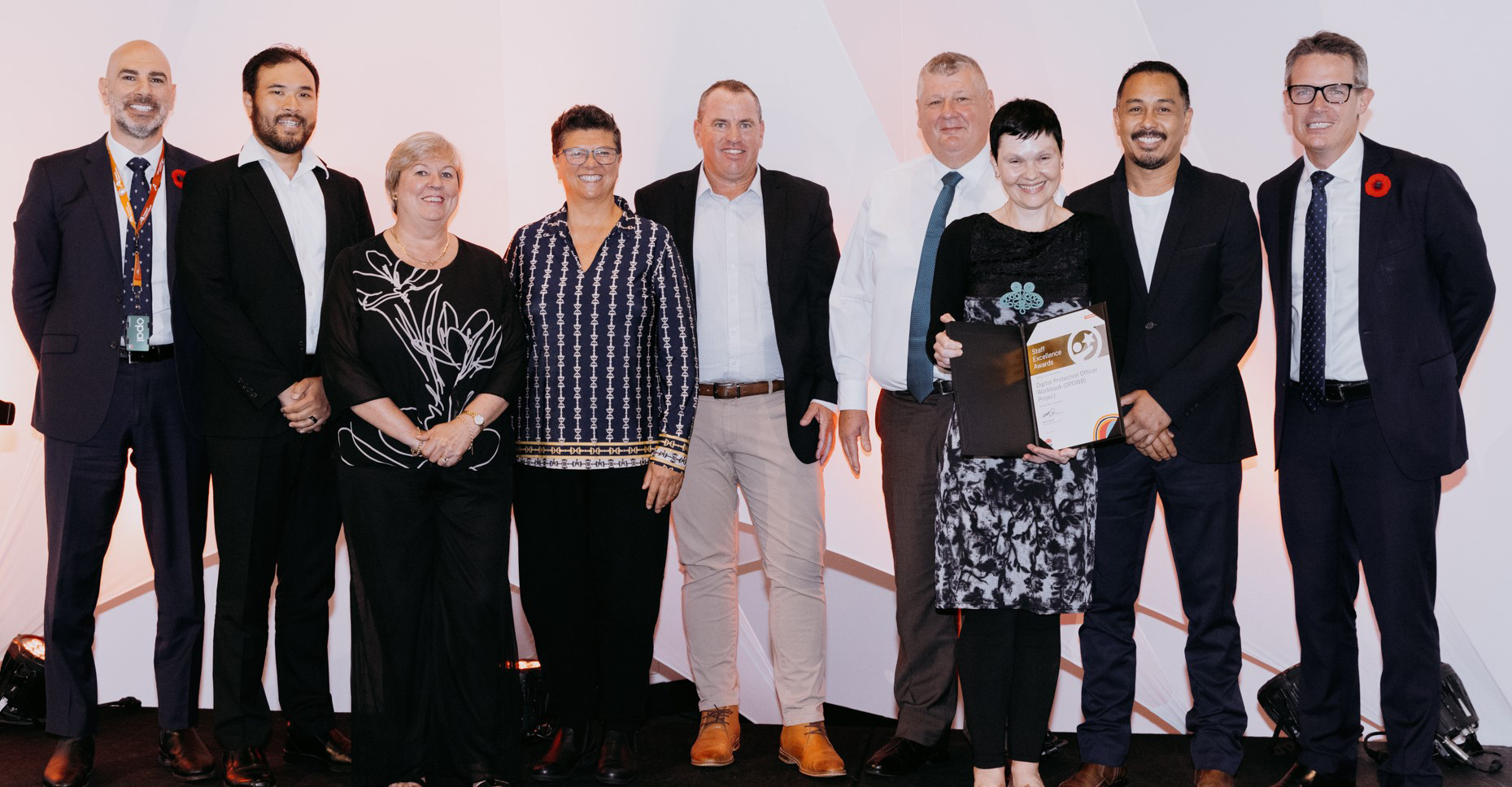 The Digital Protection Officer Workbook project team were presented with their award by Sydney Trains leaders.